Glazed bricks
High Quality Glazed Bricks for a Glossy Finish
In the early days of brick-making, when accurate firing relied solely on the skills of the fabricator, blocks with a glossy finish were often the result of too-high temperatures and the silica effectively turning to glass. While these bricks weren't the desired result, this discovery has led to a continued refinement of the process – up to the incredible colours and finishes of glazed brick you'll find at Modular Clay Products. Glazed bricks are becoming increasingly popular in feature walls, but can be used for both interior and exterior construction – allowing architects to achieve unique and innovative designs through the use of colour and texture. We can supply glazed bricks in almost any colour from the RAL range, turning any feature wall into a canvas upon which you are limited only by your imagination and the skills of your building contractor. In addition to providing a far more decorative finish than traditional brick, glazed bricks are exceptionally resilient to staining and graffiti as well as water and frost damage – with an engineering pedigree than ensures they will retain their integrity for generations to come.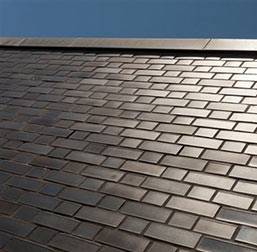 By working with Modular Clay Products, you'll have access to high-quality glazed bricks in standard and metric sizes, sourced for our UK clients and offered at some of the most market-competitive prices. If your project demands a bespoke brick size, get in touch today and we will be happy to discuss your requirements – we can accommodate almost any request for non-standard sizes.
Whether you're considering glazed bricks for a sympathetic restoration or as an exciting design addition to a new build, the wide range of colours gives you far greater flexibility than with traditional brick selections, resulting in eye-catching and engaging glazed brickwork that will stand the test of time.
For more information on the range of glazed bricks available, call our expert team on 01293 85 44 30.