Brick Slips
For Feature Wall Cladding and Façades
At Modular Clay Products we offer a wide range of brick slips to suit almost any project, with different thicknesses, textures and colours available. All our brick slips are moulded and fired in the same way as traditional brick, ensuring you get a high-quality slip that is ideal for cladding, easy to work with and produce an end-result that's indistinguishable from regular clay facers.
Brick slips are incredibly popular where a new façade needs to be created to enhance a current building, or cladding a wall where some form of rendering has been applied. With our brick slips there is no wastage – they're fired as according to their specification so there's no need to cut blocks down as in the past. This saves you time and money, and adds a level of consistency that can make the difference to your finished project.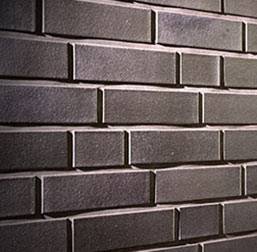 Suitable for use on a variety of different surfaces, brick slips are ideal for both interior and exterior wall cladding use, and can be used to create a more organic feel for a fireplace or feature wall without adding weight and the depth of a full brick where space is a valuable commodity. This versatility enables you to achieve a real clay facing effect on almost any scale – from the refinishing of a garden wall to the façade of a multi-storey building.
When cladding, brick slips also require less expertise for their fitting, making high-quality brickwork more accessible to the enthusiast or jobbing tradesmen. We've partnered with some of the world's leading manufacturers to offer a unique brick slip range – call now for more information on 01293 85 44 30.